More about Mandatory Fire Insurance
The insurance amount and price of the insurance are based on the property's official fire insurance assessment. The fire insurance assessment reflects the reconstruction cost of the property.
It is important that you request a fire insurance assessment in the case of a new building or a new fire insurance assessment for an older building and supply us with information about the assessment.
If the fire insurance assessment does not cover the reconstruction cost, you can purchase additional fire insurance.
When you purchase Mandatory Fire Insurance, you will automatically be covered by the Icelandic Natural Catastrophe Insurance for various natural disasters.
We recommend Homeowners Insurance as an addition to the Mandatory Fire Insurance. Homeowners Insurance provides comprehensive protection against unexpected and sudden events that cause property damage. Common types of damage that are covered by Homeowners Insurance include water damage from pipes, broken windows and storm damage. These types of damage are more common than fire damage and are often very costly. Furnishings and other movables must be insured separately under F-Plus Family Insurance or Personal Possessions Insurance in the case of precious items.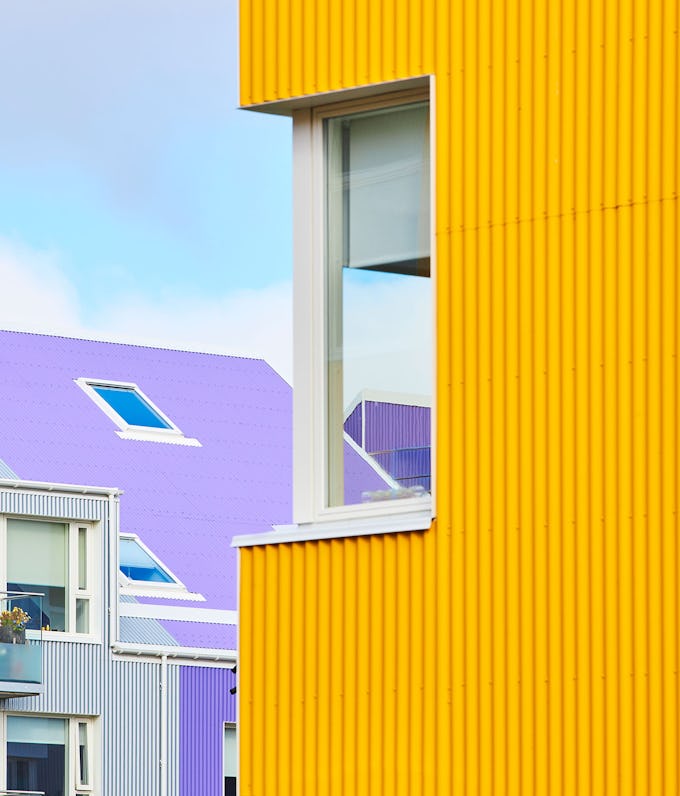 The insurance covers
Fire damage.
Sudden accumulation of soot.
Fall of aircraft on real estate.
Firefighting and rescue operations to avoid or limit damage.
The insurance does not cover
Damage caused by items burning or melting if there is no fire.
Damage from soot or smoke that has accumulated gradually. For example, soot from a chimney or candles.
Indirect damage caused by fire, including operating loss, delay in production or delivery of goods, loss of rental income and the like.
The cost of cleaning up waste or toxins in the environment or soil following an insured event.
Coverage under the Icelandic Natural Catastrophe Insurance is also included. This insurance covers damage caused by volcanic eruptions, earthquakes, landslides, avalanches and water floods.
Please note that the above list is not exhaustive. Further information can be found in the insurance terms.
In case of discrepancy between this list and the insurance terms, the insurance terms applies.
Do You Need More Coverage?
Special Offers for VIS Customers
Insurance Terms
The insurance terms is your contract with VIS. It is important to thoroughly read the terms and understand what is covered and what is not, before purchasing the insurance.
If you have Property Insurance
you may also be interested in the following insurances.