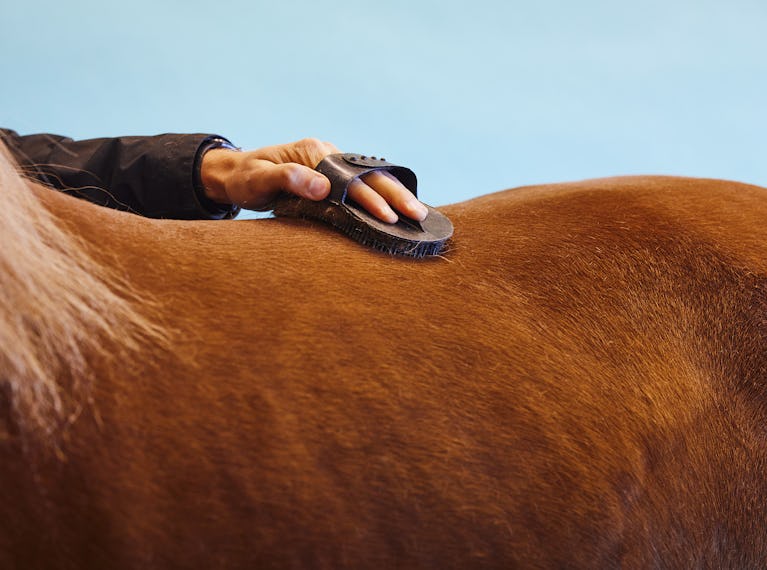 Prospective Foal and Foal Insurance
Prospective Foal and Foal Insurance
is included in Broodmare Insurance and is valid until the foal is 30 days old.
If you have Broodmare Insurance, you will receive compensation amounting to 10% of the life insurance amount of the mare for a prospective foal or foal if the mare is 3-18 years old.
Compensation will only be paid twice during the lifetime of each mare; however, this limitation does not apply if the foal dies in an accident.
In the case of multiple births, compensation will only be paid for one foal, and if one foal survives, no compensation will be paid.
The insurance covers
Death of a prospective foal on the 91st day or later due to miscarriage, difficulty during foaling or the death of the mare.
The death of a prospective foal or if no foal results from a mare that has nevertheless been confirmed as having been in foal by a veterinarian.
The death or euthanasia of a foal within 30 days of birth due to injury, disease or birth defect.
The insurance does not cover
If the insurance is purchased 9 months or more after the mare was last covered by a stallion.
The death or euthanasia of a prospective foal or foal if the mare dies due to pre-existing diseases or accidents that occurred before the insurance took effect.
Please note that the above list is not exhaustive. Further information can be found in the insurance terms.
In case of discrepancy between this list and the insurance terms, the insurance terms applies.