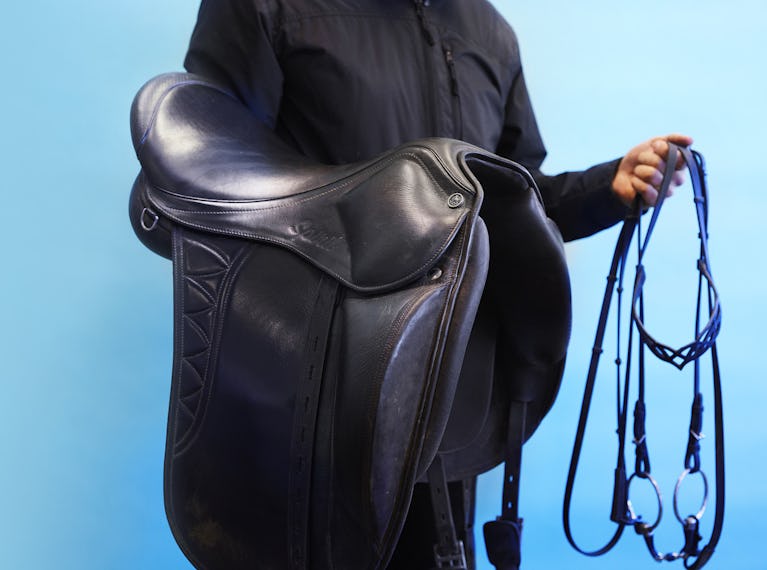 Riding Horse Insurance - Loss of Use for Riding
Loss of Use for Riding Insurance
is included in the Riding Horse Insurance. If you have Riding Horse Insurance, you will receive compensation if the horse is declared unfit for riding in the event of a specific illness or accident. Full compensation for loss of use will be paid if the horse is euthanized, while a partial compensation will be paid if it is decided that the horse should live.
The insurance covers the risk of the horse being declared unfit for riding due to:
Eye disease.
Osteochondrosis and other osseocartilaginous conditions.
Sinusitis.
Bone tissue fracture, decalcification, sclerosis or arthritis.
Recurrent horse colic.
Transportation disease and pleurisy.
Laminitis, sidebone ossification, hoof cartilage fistula, hoof cancer, hoof abscess, hoof crack, hoofwall cleft, hollow wall, poor horn quality, thrush, keratoma.
Skin diseases.
Pneumonia.
Wounds.
Joint infections.
Chronic heart defects.
Neoplastic diseases, tumor diseases.
The insurance does not cover
Loss of use due to pre-existing diseases or accidents that occurred before the insurance took effect.
Loss of use due to diseases that a horse gets within 20 days of the insurance taking effect.
Loss of use due to temperament problems.
Loss of use due to tetanus if the horse has not been adequately vaccinated.
Please note that the above list is not exhaustive. Further information can be found in the insurance terms.
In case of discrepancy between this list and the insurance terms, the insurance terms applies.